Moodle Academy
Learn all about Moodle with free online courses
Develop your career as a Moodle Educator, Administrator, Designer and Developer and learn all about online education with Moodle. Sign up to webinars, complete courses and get badges and certificates to demonstrate your new knowledge and skills. Join our community of best practice and ongoing professional development.
New to Moodle? Take the 1 hour Introduction to Moodle course to get started.
Moodle Academy Learning Pathways
Read about the three learning pathways or browse all courses.


Moodle Educator


Moodle Administrator


Moodle Developer
Moodle Academy Programs
Verify your skills by completing a program of short courses.
Watch and learn with Moodle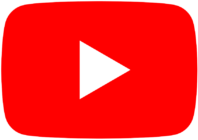 Watch past webinars on the Moodle Academy YouTube playlist
or directly on Moodle Academy.